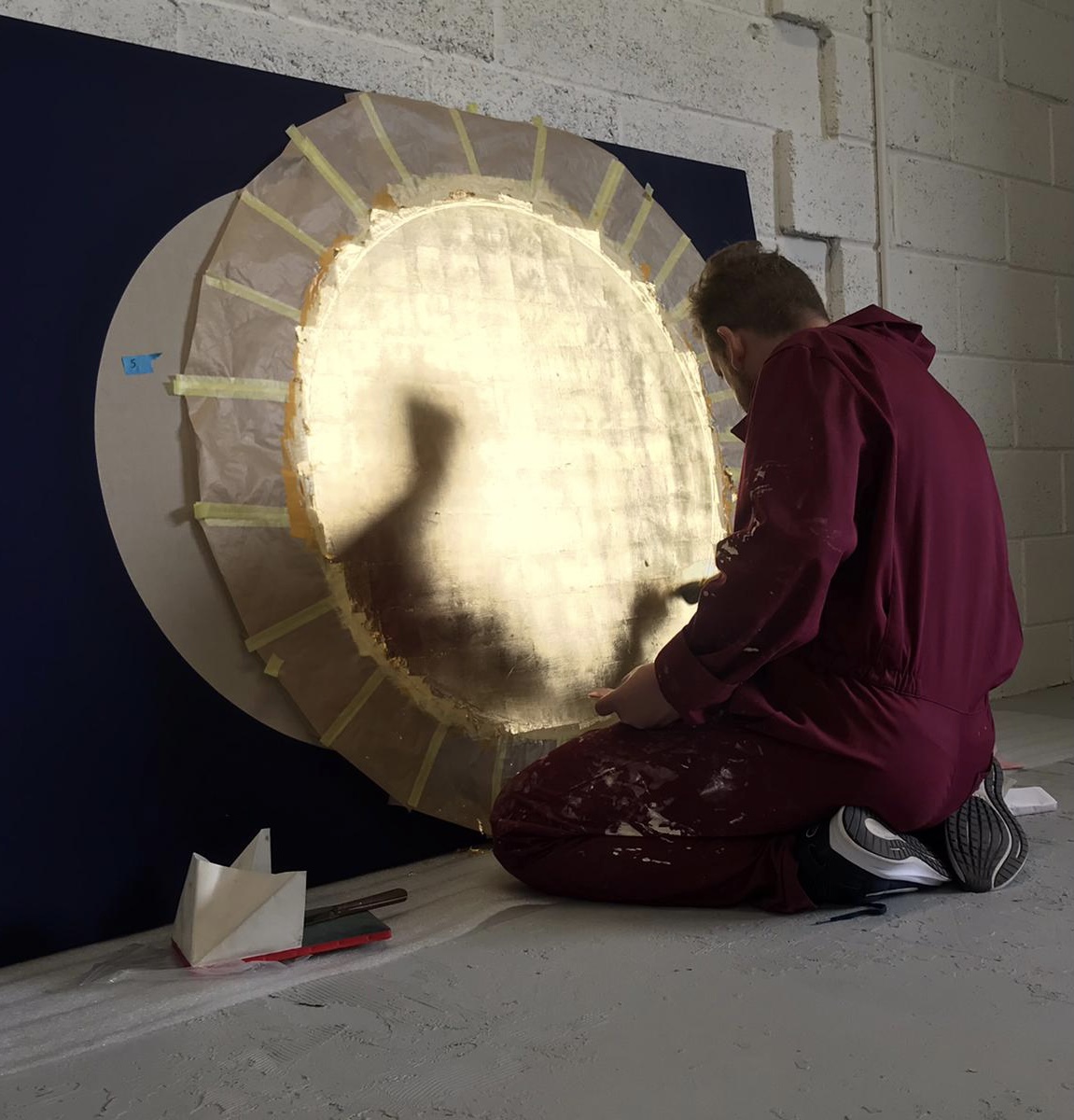 Lukasz Kornacki
Lukasz's days are spent between his studio space/ showroom in Oxgate House and the scaffolds surrounding one of London's most iconic landmarks, the Queen Elizabeth Tower. But how does someone become a master Gilder, in demand from historic conservation projects to town houses in Mayfair.
Growing up in Poland, Lukasz's Father was the Director of the grand Zamayski Palace Museum and though Lukasz was a reluctant gallery attendee growing up, his Father's position and appreciation for the Palace lead him to study Preservation Heritage.
After graduating with a Masters in Fine Arts in Poland, Lukasz did his first gilding while working in the Jasna Gora monastery in Częstochowa, Poland. When gilding projects dried up at home, Lukasz secured a job with a wealthy Polish expatriate for their private residence in Mayfair. After this first project, Lukasz decided to stay in London and now he splits his time between freelancing for an art conservation company and running his own practice from his studio.
In this space, Lukasz works on a variety of projects including gilding, bespoke framing and fine art decorative finishes. Additionally, he works on projects for the likes of clockmakers, upholsters and artists.
Aside from his work on Big Ben, other stand out projects have included the mosaic in the Treasury and a ballroom ceiling in Paris.
Lukasz's experience and passion for restoration led him to create KK Conservation in 2022, employing a small and dedicated team of professionals. The success of KK Conservation and the growing recognition of the quality of our restoration services, means that there are frequent opportunities for professionals who share our passion for perfection.