Jasna Góra Monastery – restoration XVIII century basilica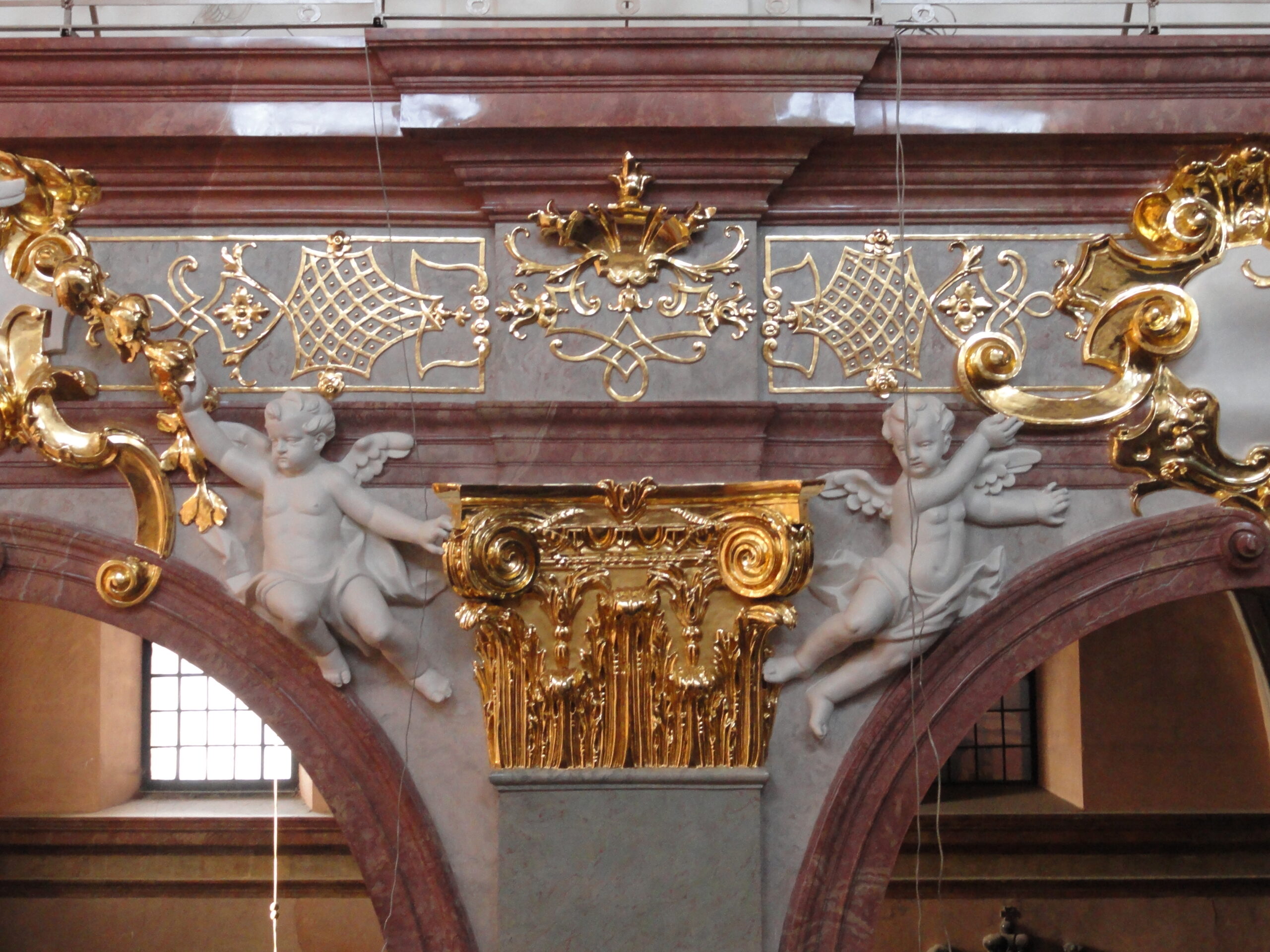 Jasna Góra Monastery – restoration XVIII century basilica
Czestochowa, Poland
The monastic complex on Jasna Góra endured great turmoil in recent years which caused cracks, discolorations and dampness of the walls to appear. The restoration had significant importance considering Jasna Góra Monastery is a part of regional and national heritage as well as a tourist destination with three million pilgrims from all over the world visiting it every year.
About Jasna Góra Monastery – restoration XVIII century basilica
Meticulously conducted maintenance work took over four years. Lukasz was involved in conservation and renovation works in this famous place: complex renovation of the walls and ceiling of the basilica, included gilding, renovation decorative moulding works, sculptures and also conservation easel paintings.
"…THE BEST GOLD GUY IN THE BUSINESS KK CONSERVATION.."