Gilded mural for Artist Sinta Tantra at Dulwich Picture Gallery
Dulwich Picture Gallery, London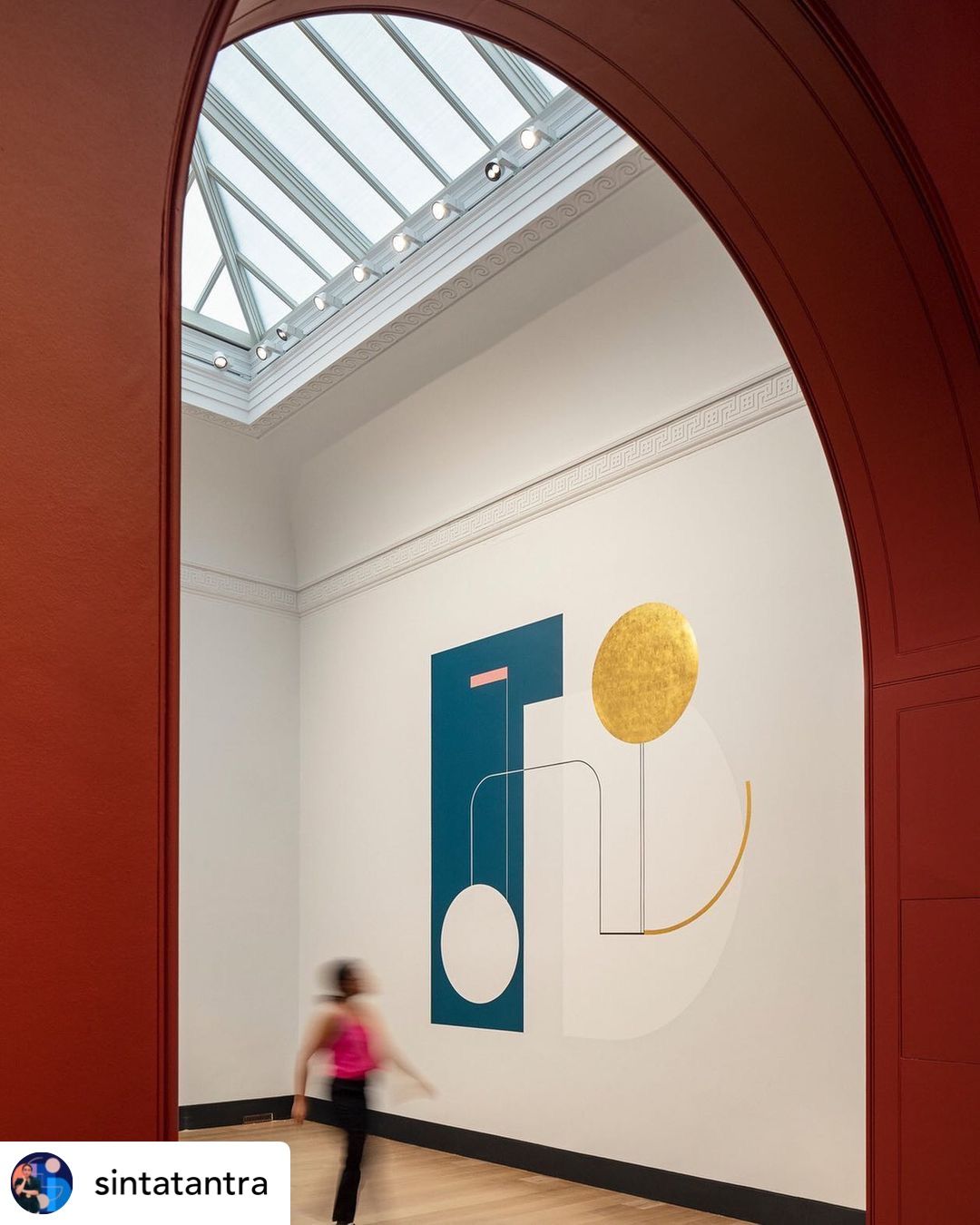 Gilded mural for Artist Sinta Tantra at Dulwich Picture Gallery
Dulwich Picture Gallery, London
Designed by architect Sir John Soane, Dulwich Picture Gallery first opened to the public in 1817. Titled The Grand Tour, Tantra's piece refers to Soane's own journey to Europe between 1778 and 1780, where Soane's encounter with "the numerous and inestimable remains of Antiquity" subsequently influenced his entire life's work.
Consisting of two large painted murals with gold leaf applications, The Grand Tour envelops the welcome space to create an immersive experience for visitors. Placed on opposite walls, the paintings evoke a sense of dualism, as one side – colourful and bright – faces the other – monochrome and sombre.
For Tantra, the use of 24 karat leaf signifies the universal appeal of gold and its visible presence on many of the framed paintings inside the gallery.
About Gilded mural for Artist Sinta Tantra at Dulwich Picture Gallery
We feel extremely privileged to have carried out the gilding on this iconic piece, especially alongside such a brilliant Artist, Sinta Tantra.
"…the best gold guy in the business KK Conservation.."