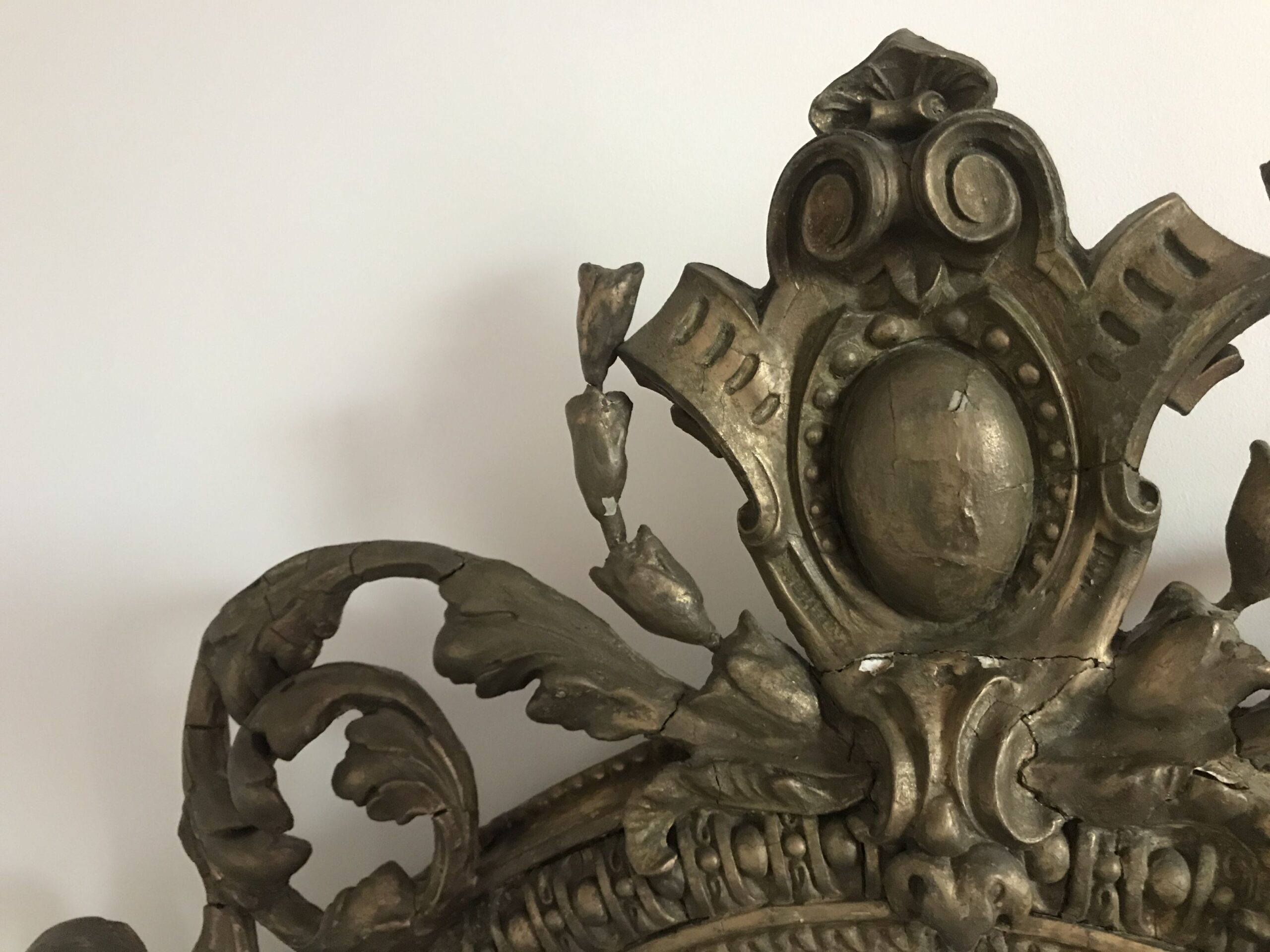 Mirror frame restoration
London
The frame had many damages and old bad repairs and the client wanted the frame be be restored to it's previous glory.
About Mirror frame restoration
The frame was carefully consolidated of the flaking gesso. The frame had construction reinforcement and removal of old badly made repairs. All surface was cleaning from dirt and bronze paints. Finally the frame was re-gilded and patination.
Lukasz has carried out two projects for me - regilding and restoring a mirror and restoring a picture which had an area of paint loss. Lukasz is a pleasure to deal with and has done an excellent job for a reasonable cost. I am sure I will use him again in future
Joe O'Donnell Director at The Victorian Society